Industries we serve
DTDC is one of India's leading integrated express logistics providers that caters to multiple industries globally. With our vast express delivery network, cutting-edge technology, strong global partnerships, and state-of-the-art infrastructure facilities, we consistently deliver value to customers globally.
We are the one-stop logistics solution for some of the top corporations across diverse industries including automotive, pharmaceutical, fashion, consumer electronics, BFSI and many more.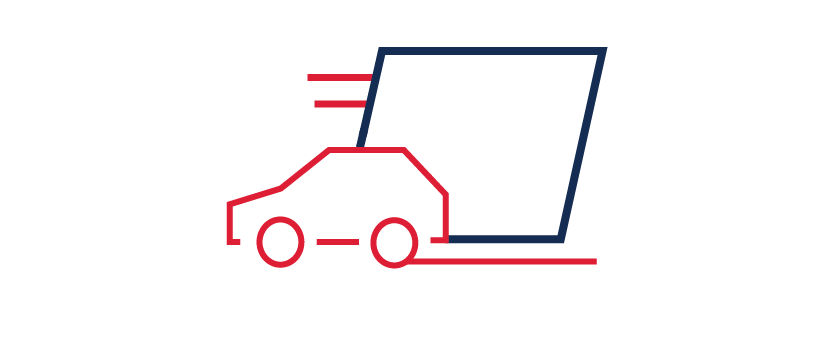 Automobile Industry
DTDC is trusted by leading manufacturers and suppliers of automotive components. We have a strong presence in all major automobile manufacturing clusters as well as extensive extensive delivery network in Tier 2 & 3 cities thus enabling our clients to transport spare parts, accessories, and much more to their dealers and customers in a timely and cost-effective manner.
Pharmaceutical Industry
Pharmaceutical companies require temperature-controlled shipments to transport critical items such as medicines and vaccines. We use a special packaging solution with up to 28 litres capacity and offer multiple cooling agents as per our client's refrigeration requirements. Our cutting-edge IoT-enabled solution allows our clients to track their package in real time and monitor its temperature, humidity, and shock impact during shipping.
During the COVID-19 pandemic, we at DTDC successfully used our temperature-controlled packaging to transport 39,000 doses of covid vaccines across the country.
Fashion Industry
We provide end-to-end logistics solutions to premium brands in the fashion industry. As part of our integrated solutions, we provide appointment based direct-to-store, warehouse-to-warehouse/fulfilment centre and multi-brand outlets (MBO) delivery and returns solutions.
Consumer Durables and Electronics
We serve as a third-party logistics provider to retailers and e-commerce merchants including some of the leading consumer electronics companies in the world. With a vast network of automated hubs, warehouses and operational facilities that include fulfilment and micro-fulfilment centres, we enable electronics companies to deliver all over India within the shortest possible time frame. We have developed a special packaging solution that ensures a secure transportation of electronic devices and consumer durables.


Banking and Financial Services
The BFSI sector comprises an important part of our clientele. Such companies often need to send debit/credit cards, PINs, and account statements to their customers. Through our pan-India presence, covering over 96% of the population, we enable banks and financial service providers to improve accessibility of their services. Additionally, we provide a secure KYC enabled delivery solution for their shipments adhering to the industry standards.
IT
Organisations often use our services to deliver work-from-home devices such as laptops, desktop computers, tablets, and mobile phones to their employees' homes. We offer quick day-definite deliveries and peer-to-peer deliveries, while keeping both convenience and transparency intact. We also offer reverse delivery services whenever our clients' employees need to return equipment to the office. Special packaging is used to ensure that the electronic devices are transported safely. We also bear the insurance costs to further minimise the risk for our clients. During the COVID-19 pandemic, DTDC successfully enabled several multinational IT organisations to work remotely by transporting the necessary equipment to their employees' residences across India within a short time frame.