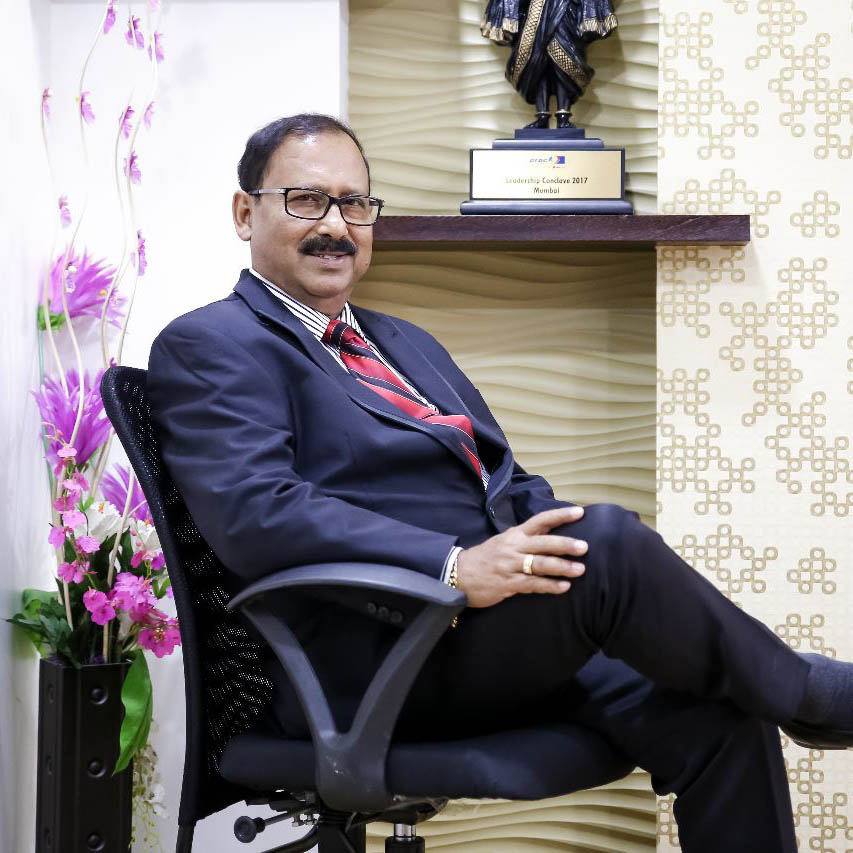 Mr. Subhasish Chakraborty
Founder and Chairman & Managing Director
Mr. Subhasish Chakraborty is the Founder and Chairman & Managing Director of DTDC Group companies. Born to a middle class family, Mr. Chakraborty earned Scholarships throughout his studies and he is a Gold medallist in Chemistry from Calcutta University.
His first brush with Entrepreneurship began with a Chemical Distribution agency in Bangalore. He realised that India lacked efficient express distribution services and went on to establish a courier company, DTDC on 26th July 1990. Today, DTDC is one of India's leading express parcel services companies with 14,000+ customer access points in India and a massive international footprint. The organisation services 220+ destinations across the world including USA, UK, Canada, UAE, Australia, Singapore and all major Asian countries, through its own offices & JVs, Strategic Partner-DPD Group, Alliances & Tie Ups and other Network Partners.
A strong believer in "Creating Shared Value", Mr. Chakraborty started the path breaking "Franchisee Concept" for the 1st time in Indian Express Industry. His vision has transformed thousands of ordinary people with limited resources into successful entrepreneurs. With passion and endurance, he worked towards building a common belief that people can be successful, even with limited resources. In the long run, that not only spelled success for thousands of DTDCians, but also revolutionized the way express business operates in India.
Mr. Chakraborty strongly believes in giving back to the society. He has formed Shri Subhasish Chakraborty Foundation to support various noble causes and CSR activities through it.
Mr. Chakraborty is a Globe Trotter and has extensively travelled to different parts of the Globe and throughout India. He is a fitness enthusiast and an ardent fan of Music, Football and Cricket. His hobbies include Reading, Training and Mentoring.
Mr. Subhasish Chakraborty always dreamt big and dared to deliver big results in contributing to the society and Indian Economy. His Biography, DREAM DARE DELIVER, an inspirational journey has been one of the top sellers in Amazon under Biographies category.
He has been honored with many National and International awards and accolades and recently conferred with "Doctor of Excellence" award by CIAC in recognition of his contribution to the Indian economy and leadership skills. He also received the Economic Times Game Changer Award in 2019. At present, he is also serving as the Chairman of the Express Industry Council of India. He has been a part of many international business delegations and accompanied the PM of India and some of the Union Ministers. In 2022, he was selected as the Vice President of the legendary East Bengal Club-a 100 year old establishment that has produced a lot of legendary Indian footballers.
Mr. Subhasish Chakraborty strongly believes in "Health is Wealth". He is a source of inspiration for DTDCians and he has encouraged thousands of people at DTDC to maintain fitness through walking, yoga, meditation etc. Apart from walking, he prefers his team to practice some more physical and mental health boosting activities like Zumba and Yoga.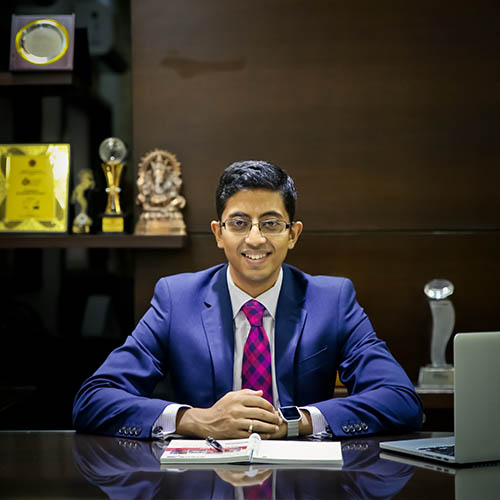 Mr. Abhishek Chakraborty
A progressive, unparalleled management specialist, Mr. Abhishek Chakraborty leads and spearheads the strategic drive for e-commerce and integrated logistics as the Executive Director of DTDC, the leading national logistics company.
An electronics engineer by qualification, he brings in a fresh perspective to the business after pursuing post-graduate diploma from the Indian Institute of Management Bangalore (IIM-B). Before joining DTDC, Mr. Abhishek had been an Investment Banker with Lehman Brothers and a consultant with Accenture's Global Management Consulting Practice. These stints gave him invaluable experience on some of the key aspects of management necessary for evolution and growth.
Relating to the significance that technology and digital transformation play in readying businesses for the future, Mr. Abhishek has spearheaded an organisation-wide transformation driven by automation and digitisation, with a strong B2B/B2C focus. He led the Business Transformation Program, managing the operations with India as his core focus. This included the introduction of technological advancements in DTDC such as live-fleet monitoring, mobility devices for real-time tracking, automated sorting and modernisation of financial systems.
Looking at businesses strategically with a focus on growth and quality, he strongly believes team members require exposure to modern management and leadership frameworks to lead diverse teams that drive the success of businesses. Such core strategic values are easily translated through his execution as he is committed to growing his team and taking the organisation to greater heights.
He has been at the forefront of several new initiatives within DTDC, which helped the firm gain popularity amongst India's millennials. The initiatives included Express Products and developing an effective Customer Relationship Management within the company. His entrepreneurial acumen, in-depth knowledge of markets and effective planning and implementation has played a pivotal role in reshaping DTDC's operational footprint and re-engineering its infrastructure.
Just as he is meticulous in the professional side, he has the eye for detail even in his personal life. An ardent fitness enthusiast and sports lover, he balances his creative side with regular doses of music and world cinema.